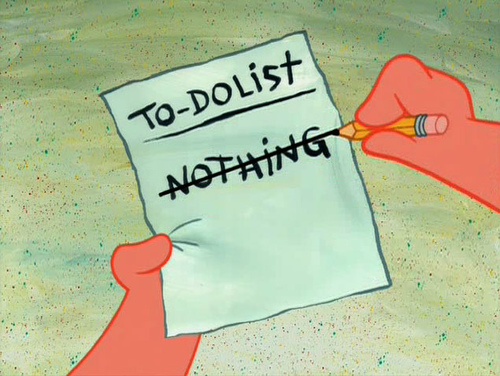 I'm having one of those mornings. No matter how much coffee i drink, i just cannot get it together.
Source
Furthermore, my days are becoming a bit more hetic. This week is not terribly busy, yet it will be enough to keep me awake for looooong hours.
To-Do:
-discuss the ending of true blood. i just started watching this year. which means, i didn't have to wait an
ENTIRE
year for the next season. however, Eastbound and Down comes back soon; this will hold me over until then. not to mention my bbc show ideal is on and this new broadwalk empire. i dont watch much tv, but the shows i do are addiction.
-figure out a budget for the next two months. my car insurance bill came. yikes!
-work on reading my "how christ said the first mass" for my
4 goals
-possibly start to work on some of my other 4 goals...like that yoga one...
-finish a few household things: upload more music for my ipod, tidy up a bit, laundry, cooking for dinners next week
-im changing my hair color on friday! i havent died my hair in years, and then this summer i thought i would try being a blonde. i liked it. but now i am going to try to be a red head-ish. well see.
any busy week plans for you?